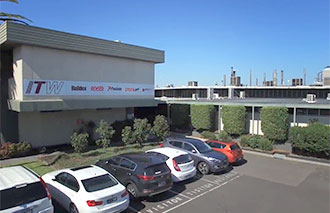 Buildex® is the only manufacturer of self-drilling fasteners in Australia
With its manufacturing plant located in Melbourne it produces over 2 million fasteners a day. The level of manufacturing control and commitment to quality has earned Buildex® fasteners the reputation of delivering the most dependable roof fasteners on the market.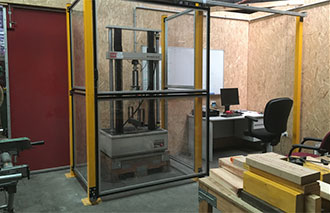 More recent developments
include the launch of the revolutionary HiGrip® design feature and HiTeks® forged point self-drilling screw (1985), the superior corrosion protection coating Climaseal 3®, the patented feature ShankGuard® (1990), the revolutionary self-drilling screw RoofZIPS® (2002) and the corrosion coating Climaseal® 4 (2004), Climaseal® 5 (2010) and Roof-Lok Cyclonic Assembly (2016).
Today, Buildex® continues to manufacture market leading fastening solutions for the building industry in Australia and the rest of the world for customers demanding superior product performance, guaranteed corrosion protection, extensive range and availability and expert technical knowledge and support.
The manufacturing plant in at 600 South Road Moorabbin, Melbourne is 19,500 square metres in size and consists of ten shape change lines, two heat treatment furnaces, four Climaseal barrels, seven neo assembly machines, four high speed automatic head painting lines and two packing lines.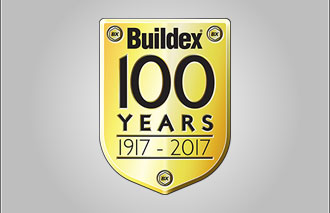 Buildex® celebrates over 100 years of manufacturing
Back in 1917, Walter Arnold Deutscher, the founder of our company, set up a small workshop at the back of his home in Ripponlea, Melbourne. The grandson of a pioneering German family who immigrated to Australia in the 19th century, he was a mechanically minded individual, specializing in brass manufacturing, metalwork and toolmaking.
From those humble days of making brass hose nozzles, garden sprinklers and hose connectors to taps, he left an enduring legacy of manufacturing high quality, Australian made products.
In 2017 the company he founded celebrated 100 years of manufacturing in Australia!
As Australia's leading manufacturer of self-drilling screws and fasteners, none of our competitors can boast this type of history or proud heritage.Throughout those 100 years, the company has made everything from market garden sprinklers (1932), automotive steel nuts for car springs (1933), breech blocks for 25lb howitzers for the army and primer cases for torpedoes for the Navy (1940), brass screws & rivets (1946), Type 17 wood screws (1952), Gypsum screws (1962), plastic fasteners for the automotive industry (1964) & Teks® self-drilling screws (1965).