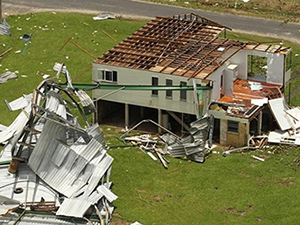 Don't put your roof at risk with inferior fastening solutions
In a high wind situation, the weakest part of any structure to failure is the roof. Once the roof has gone there is little chance the building will survive in high winds and cyclonic conditions. Selecting the right fastener solution is crucial for the roof's survival in a cyclone.
Choosing the Right Cyclonic Plates and Washers
For the best performance in a cyclone, it is important to choose the right plate and washer system. For crest fixing Buildex Roof-lok® Cyclonic Plates are recommended over conventional bonded washer systems as it provides superior roof holding capability. With a large contact area, Roof-lok® is designed to withstand high wind loads and minimise the stress between the washer and the roof sheet. This dramatically improves the ability to hold down the roof, giving it the best chance of survival in a cyclone. Roof-lok® also includes a double washer system, consisting of an upper and lower EPDM seal with a recess holding this in place. This helps prevent water entry between the screw head, cyclone plate and roofing profile. Click on image to enlarge to see test results of Roof-lok® compared to conventional 25mm bonded washer systems. For more information on Roof-lok® view the video here.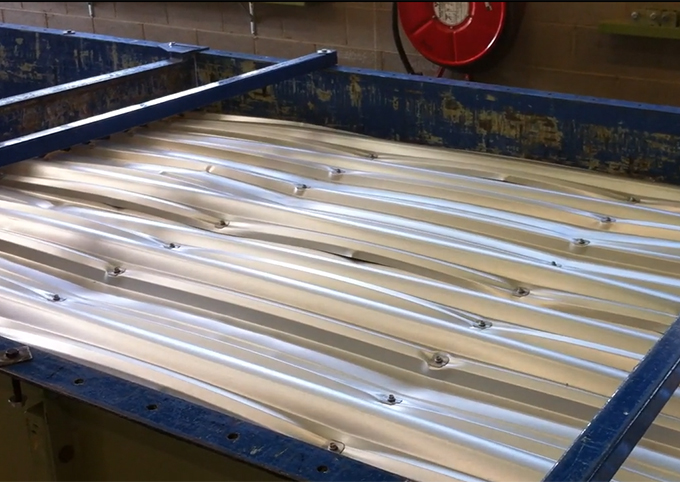 High wind load pressure testing
Most Australian rollformers put their roofing profiles through cyclonic Low High Low testing at James Cook University with high wind load pressure using Buildex® Cyclonic Plates such as Roof-Lok. This represents the standard for performance of their roofing profiles in cyclonic conditions. Roof-Lok also has Deemed to Comply Approval (m/192) from the Northern Territory Building Advisory Committee. Therefore, asset owners and installers can have the confidence that Roof-lok is tested and proven to deliver superior roof holding performance and is suitable for roofs designed for Category 5 Cyclones.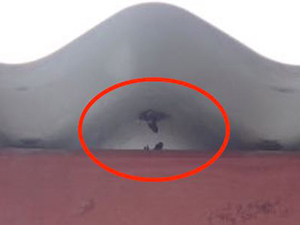 Corrosion Protection Requirements
One of the causes of failure of cladding systems in a cyclone is the loss of strength from corroded fasteners. Therefore, for optimal performance in a Cyclone ensure your fasteners are equipped with a high performance corrosion coating like Climaseal 5 or Climaseal 4 for superior corrosion performance.
Click here for more information on Buildex® Guaranteed Corrosion Protection.
Buildex® Cyclonic Plates & Washers - Recommended Application
| | | |
| --- | --- | --- |
| Buildex® MultiSeal 25mm | Buildex® Roof-lok® | Buildex® Hi-Rib |
| | | |
| For Ridge Cap Fixing | Crest fixing for corrugated and square rib roof profiles. | Crest fixing for Hi-Rib roof Profiles. |
| | | |
Fastener Selection Guide for Cyclonic Areas
Click on the appropriate link below for more information on cyclonic assemblies for your particular application.
Roof Sheeting – Cyclone Assemblies

Insulated Panel Roof Sheeting – Cyclone Assemblies
Cladding Fasteners
In cyclonic areas, 14 gauge cladding fasteners are recommended.