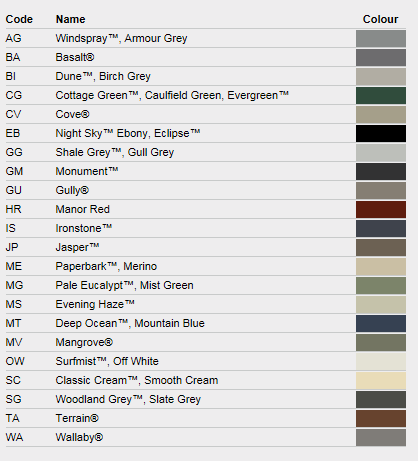 Colormatch is the durable coating on the heads of Buildex fasteners and cyclone plates.
Buildex use a powder-coated process which produces a durable, chip resistant finish when compared to the traditional "wet" paint system.
Buildex offer the standard range of COLORBOND® colours.
Buildex Part Number System

For more information on our available colours please contact Buildex customer service on 1300 368 101.
COLORBOND® is a registered trademark of Bluescope Steel Pty. Ltd.